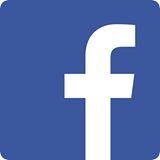 Follow us on Facebook
Promotional Videos
One of our parents, Scott Gartman, has produced two professional-quality videos to promote the Academy. Please take the time to view them and share them with anyone who is interested. They are located on the video site, VIMEO, at: Video 1, Video 2. Each is approximately seven minutes long.
The 2015-2016 Supply Lists are now posted on this website. They are at the bottom of each grade's page (Select from the Staff & Faculty menu to the left.), and all of them are on the Supply Lists page.
The calendar for the 2015-2016 school year can be viewed here.
Tuition rates for the 2015-2016 school year are:
Pre-kindergarten - $3,360
Kindergarten through 5th grade - $3,990
6th through 12th grade - $4,095
We have scholarships and multi-child discounts available. Applying for a scholarship does not require a commitment to enroll; this gives parents the chance to see what actual tuition would be before making their final decision. For those wishing to enter their own payment information, click here.
We are accredited! As of 8 JUL 2010, we earned our nationally recognized accreditation from the National Christian School Association.
Join our Newsletter! (Click on Join Newsletter to the left, then fill out the brief form.) The MONDAY NOTE will be sent via the Newsletter.


If you experience difficulty accessing any of this site, to include embedded links, contact the WebApprentice (charlotte.thespider@hotmail.com) for assistance.