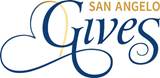 5 MAY 2015 is THE EVENT
Please take a moment to consider a donation to the Academy on San Angelo Gives. To view the Academy's page on San Angelo Gives, click here.
Teacher Appreciation Week

We trust these ladies and gentlemen with our children for hundreds of hours through the school year. During this week, we try to show a little extra and personal appreciation for the sacrifice they make. Full details are on the letter sent home with the Monday Note.

4 May, Monday: Bring school supplies
5 May, Tuesday: Hand-picked from Nature
6 May, Wednesday: Hand-drawn picture and hand-written Thank You
7 May, Thursday: Summer Fun Items
8 May, Friday: Off-campus dining (Volunteers needed to watch the children on campus.)

To help, please email Stefanie James at skjames05@gmail.com.